Midea Warranty App
Summary
VUE, NODE, S3
TECHNOLOGIES
+70%
INCREASE IN REGISTRATIONS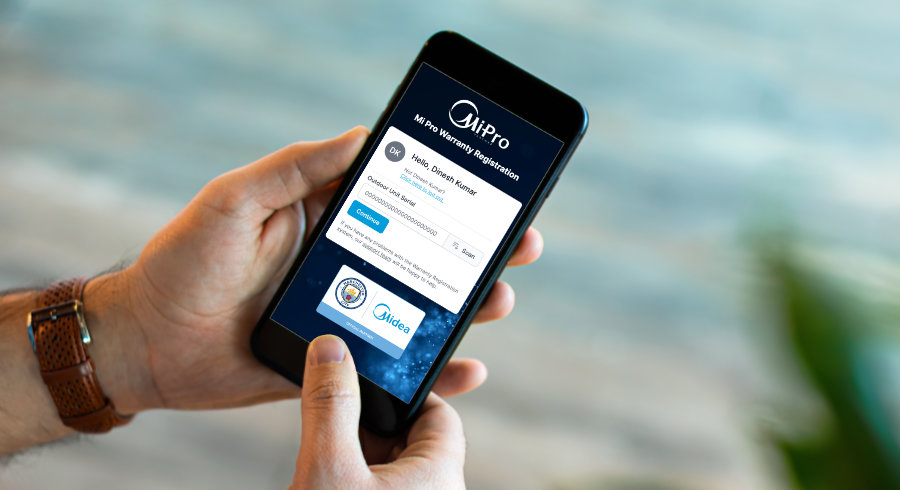 Discovery
Applying for a warranty for air conditioning units was an ineffective and inefficient process.
The online form in place was not being utilised.
Units were often registered with errors or not at all.
The process resulted in manual data reconciliation.
A user-friendly method that could streamline the process was required.
Design
We created a process to smooth the user experience.
Replacing manual data entry with an in-app barcode scanner took out unnecessary steps and reduced errors.
The technology meant internal resource could be freed up.
Development
We created and tested the software over the course of Q3 - Q4 '22.
A trial run produced excellent results.
The tech resulted in a reduction of errors.
We implemented cloud-based web app.
Delivery
The process was implemented and rolled out with ease.
Manual intervention was hugely reduced.
Warrantee registrations have increased by 35%
Customer service has improved.