Discovery Day at Hedgehog Lab
"Having worked with Richard and Dinesh previously we were aware of their capabilities. Their professionalism, due diligence in tech design and ability to deliver truly innovative solutions are characteristics shared with Hedgehog Lab, so when the opportunity arose to collaborate, it made a lot of sense. We're known for our pioneering app and software development — partnering with Lumanorth compliments our services and presents many exciting future opportunities for both companies and our clients."
Sarat Pediredla, CEO and Founder of Hedgehog Lab
---
We joined our friends over at Hedgehog Lab, Newcastle, for a Discovery day with a team of their designers, developers and engineers.
Like us, they've a passion for technology and seek to solve problems through creative application. And so it made absolute sense to get together for a day of tech discovery and exploration.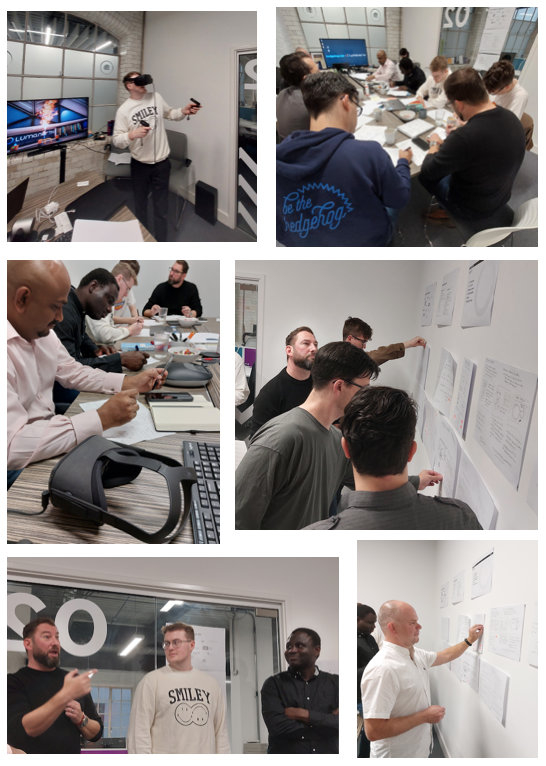 Great minds think alike
When you mix a team of creative technologists together, good things happen.
It was a day that blended tech briefings and visual demonstrations with hands-on VR exercises, idea generation exercises with poster presentations. There was laughter, debate and learning (and lunch!).
As well as a great team building exercise, we generated multiple product ideas as we bounced possibilities around, all for client consideration. We've further developed our relationships and have a clear idea of how we can support one another.